We are looking for people like you.
Our vision is to remodel the heart and restore the lives of patients with valvular heart disease.
If this appeals to you, please send us your job application.
New Valve Technology offers attractive jobs in the medical industry with a bright future.
Do you rank among the best in your field and want to take the next step? Then we ought to get to know each other.
Your expertise and experience are something we truly value at New Valve Technology.
Take a look at our job openings and send your application to
We look forward to hearing from you!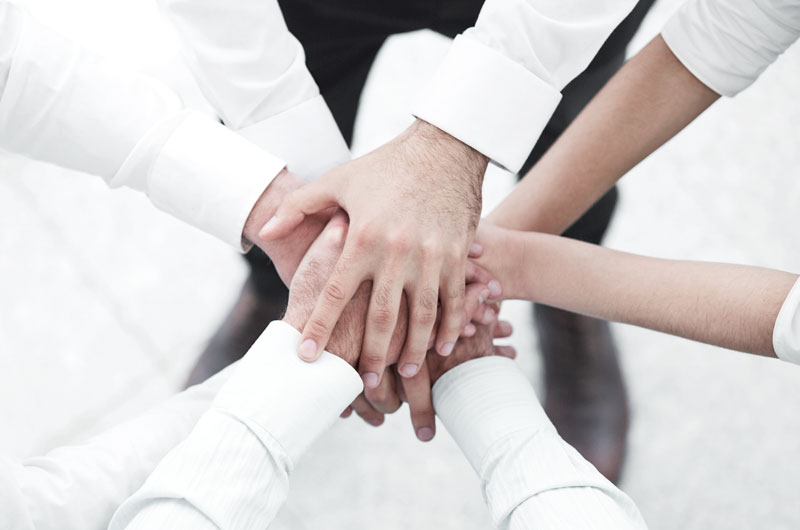 Job openings
Sales Manager Germany (m/f/d)
For our Interventional Cardiology / Structural Heart business, we are looking for Sales Managers based in the regions of: Bavaria, Hessen & Baden Württemberg, North Germany
Knowledge/Skills and Abilities:
A successfully completed (technical) university degree or a successfully completed education
Clinical experience, preferably from cardiology / structural heart
At least 5 years of professional experience in sales or case support in medical technology
Strong customer orientation as well as clear success-oriented negotiating and closing strengths
Independent work with simultaneous team orientation
German and very good written and spoken English
Good knowledge of handling the MS Office package
Dynamism in the sense of a pronounced willingness to travel
Essential functions:
Takeover of the success and growth-oriented commercial distribution of our products in the field of interventional cardiology / structural heart
Independent coordination of customer presence to establish and expand customer relationships
Responsibility for the consistent market development and expansion of our products
Competent contact person for physicians, medical staff and purchasing department
Final preparation and execution of all relevant negotiations
Creation of customer-specific sales concepts including successful implementation
Implementation of customer training, congress visits and trade fairs
Contact for applications:
Sandy Torres, hremea@biosensors.com
Collaboration Biosensors International & NVT
Clinical Project Manager (m/f/d)
Knowledge/Skills and Abilities:
Bachelor degree or equivalent education/degree in life science/healthcare required with > 6 years' experience in clinical research activities in industry or CRO, and > 3 years' experience in clinical study management activities
Thorough knowledge of clinical study design and safety reporting in pre- and post-market studies
Excellent knowledge of ISO 14155, GCP and MDR
Knowledge of regulatory requirements and device regulations across different regions
Proven project management experience and leadership in cross-functional, multicultural and international clinical study or registry teams
Sound knowledge of MS office
Excellent communication skills in English and German (oral and written), a further EU language is a plus
Self-motivation and strong professional communication and interpersonal skills
Excellent planning, time management and coordination skills
Medical device experience in the cardiovascular field is a plus
Essential functions:
Set up and manage clinical studies or registries, including budget, timelines, communication, roles and responsibilities, training, risk management and manage involved CROs and other suppliers for outsourced activities, as applicable
Develop and/or review relevant study documents like protocol, Investigator's Brochure, CRF and study reports
Manage clinical device supplies and logistics
Oversee the site selection process and the clinical study agreements
Continually monitor site performance and motivation. Ensure good communication with sites
Ensure full compliance with safety reporting requirements according to applicable regulations
Responsible for implementation of best practices and standards in the study/registry, and readiness for audits
Conduct regular team meetings, with decisions and actions well documented
Keep abreast of regulatory requirements for clinical studies and registries
We offer:
A family atmosphere in an innovative environment where your opinion counts.
Attractive personal development opportunities
Employee Bonus System
BAV contribution 20%
Kontakt für Bewerbungen:
Felix Müller, jobs@nvt-med.com
Junior IT Associate First Level Support (m/w/d) befristet auf 12 Monate
Ihre Aufgaben
Aufnahme, Bearbeitung und Dokumentation von Anfragen, Störungen und Problemen mit IT-Systemen (IT Service Desk)
Installation und Konfiguration von Anwendungen und Hardware
Überwachung und Administration von IT Systemen
Erstellung, Vorbereitung und Durchführung von Schulungen in Bezug auf IT -Systeme
Erstellung und Pflege der IT-Dokumentation
Unterstützung bei der Validierung von IT-Systemen und bei Projekten der IT Abteilung
Ihr Können
Informationstechnisches Studium oder vergleichbare Ausbildung sowie 1-3 Jahre Berufserfahrung im First Level Support
Gute Kommunikationsfähigkeiten
Analytische Vorgehensweise und Problemlösekompetenz
Grundkenntnisse im Client Management und in den Bereichen Active Directory, Server-Infrastruktur, Virtualisierung und Netzwerktechnik
Gute Englisch- und MS-Office-Kenntnisse
Sprachkenntnisse (Deutsch B2 und Englisch C1)
Unser Angebot
Gute Entwicklungsmöglichkeiten durch kontinuierliches Wachstum
Aktive Mitgestaltung in einem expandierenden Unternehmen
BAV Zuschuss 20% und Mitarbeiterbonussystem
Bewerben Sie sich noch heute
Felix Müller, jobs@nvt-med.com
Internships
Gain valuable hands-on experience with us. No matter whether you're an intern, a work-study student or writing your thesis, we can offer you exciting new challenges in an innovative growth industry with one-on-one guidance.
Get a taste of the world of work – we look forward to hearing from you.